In addition to following a healthy and balanced diet, and doing exercises, you can take advantage of the wisdom of Chinese medicine to relax and stabilize your blood pressure.
Uncontrolled high blood pressure is a very serious health problem that risk the lives of those who suffer from it.
High blood pressure is known as the "silent killer" and it is one of the most common cardiovascular diseases affecting people around the world.
It is estimated that 78 million Americans suffer and among them, 16 million have never been diagnosed.
Non-detected hypertension makes treatment difficult and increases the risk of heart attack , stroke and other serious conditions.
This is why it is important to learn about the measures that can be taken to reduce high blood pressure.
What is blood pressure?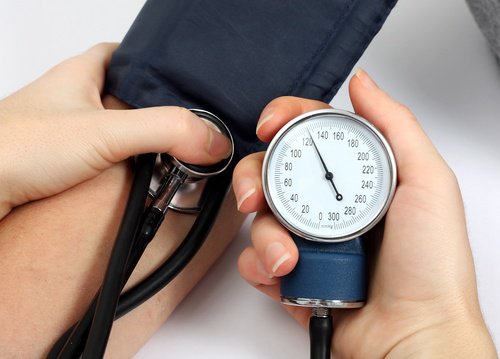 Blood pressure is the force produced when the heart pumps blood through a network of arteries, veins and vessels to the organs.  
In adults, it is considered to be at normal levels when its measurements are 120 mm Hg in full physical activity and 80 mm Hg when the body is at rest.
It is said to be high when the first measurement exceeds 140 mm Hg and the second 90 mm Hg.
This can occur as a result of a narrowing of the arteries known as arterioles, whose function is to regulate blood flow to the body.
As they contract, the heart must makes more effort to pump blood, which leads to an increase in pressure.
Most disturbing is that it does not cure itself with striking symptoms, which increases the risk of suffering from more serious illnesses.
In only a few cases, it causes palpitations in the head or chest, nausea, fatigue, and other symptoms that can trigger the alarm.
What causes arterial hypertension ?
Today, we do not know the exact cause of the increase in blood pressure.However, there are several factors that could affect its appearance.
For example:
Have a family history of hypertension.
To be over 60 years old
Be subjected to high levels of stress, anger or hostility.
Being overweight or suffering from obesity.
To be addicted to tobacco.
Have a diet high in saturated fats.
Drinking alcoholic drinks.
Consumption of foods high in sodium.
To be sedentary.
Suffering from diabetes .
What to do to lower the blood pressure?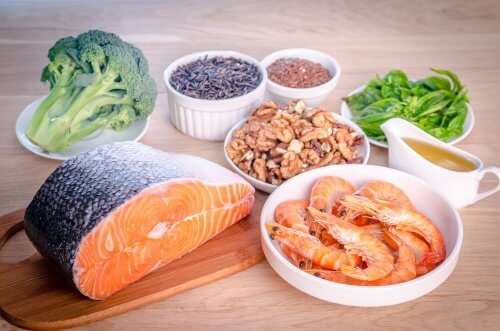 In order to prevent and control high blood pressure, it is essential to make regular medical check-ups, to monitor its levels. 
If it is indeed high, it is necessary to modify completely your lifestyle habits to stabilize it by:
Increasing your consumption of fruits and vegetables.
Limiting salt intake
Performing, at least, 30 minutes of exercises a day.
Consuming natural juices.
Avoid processed foods that are high in fat.
Consuming foods rich in omega-3.
Losing weight.
Avoid alcohol and cigarettes.
Practice relaxation techniques.
In addition to all these healthy practices, you can also rely on an ancient Chinese method that reduces blood pressure in just 5 minutes. 
How can traditional Chinese medicine lower blood pressure?
Traditional Chinese medicine method is based on energy connections that starts from several pressure points on the body, corresponding to particular organs.
This natural practice is to support a little on three specific points to lower the blood pressure in a few minutes.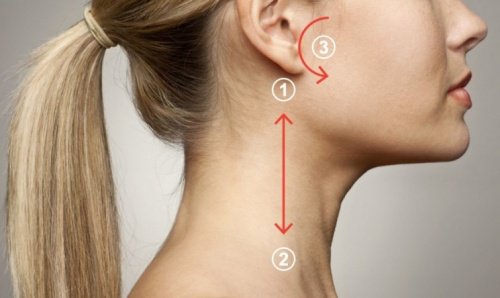 Line from point 1 to point 2
From point one to point two, there is a line that runs from the posterior part of the earlobe to the clavicle.
This small line should be relaxed with a slight pressure of the fingertips.
Make the same movement 10 times on each side of the neck, more or less for three minutes.
Point 3
When you finish the line from point 1 to point 2, put your fingertips on the point half a centimeter from the lobe of the ear to the nose.
Then gently press and massage for one minute on each side.
This practice is very effective when the pressure increases because of stress or other emotional factors.
However, it is important to know that its effects vary from case to case and that it does not replace any treatment prescribed by the doctor.